Characteristics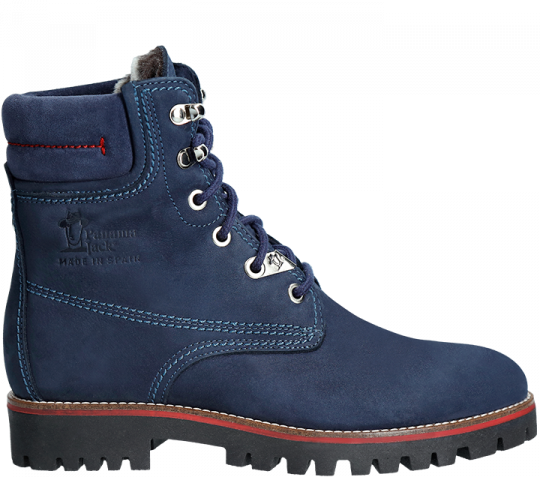 Navy leather boot with warm lining
Talvi


To be able to go far, don't go without quality and comfort at your feet.


Flat women's boots with laces in WATERPROOF greased nubuck leather and with faux-fur lining.


Insole lined and padded with faux-fur lining to help absorb the impacts.


Rubber outsole. Flexible, durable and slip-proof.


Shaft height 19 cm.


MADE IN SPAIN.


My favourites / My visits